UWC Blogs
A collection of 470+ blogs written by UWC students in 33 languages from 81 countries at the 18 United World Colleges.
View the project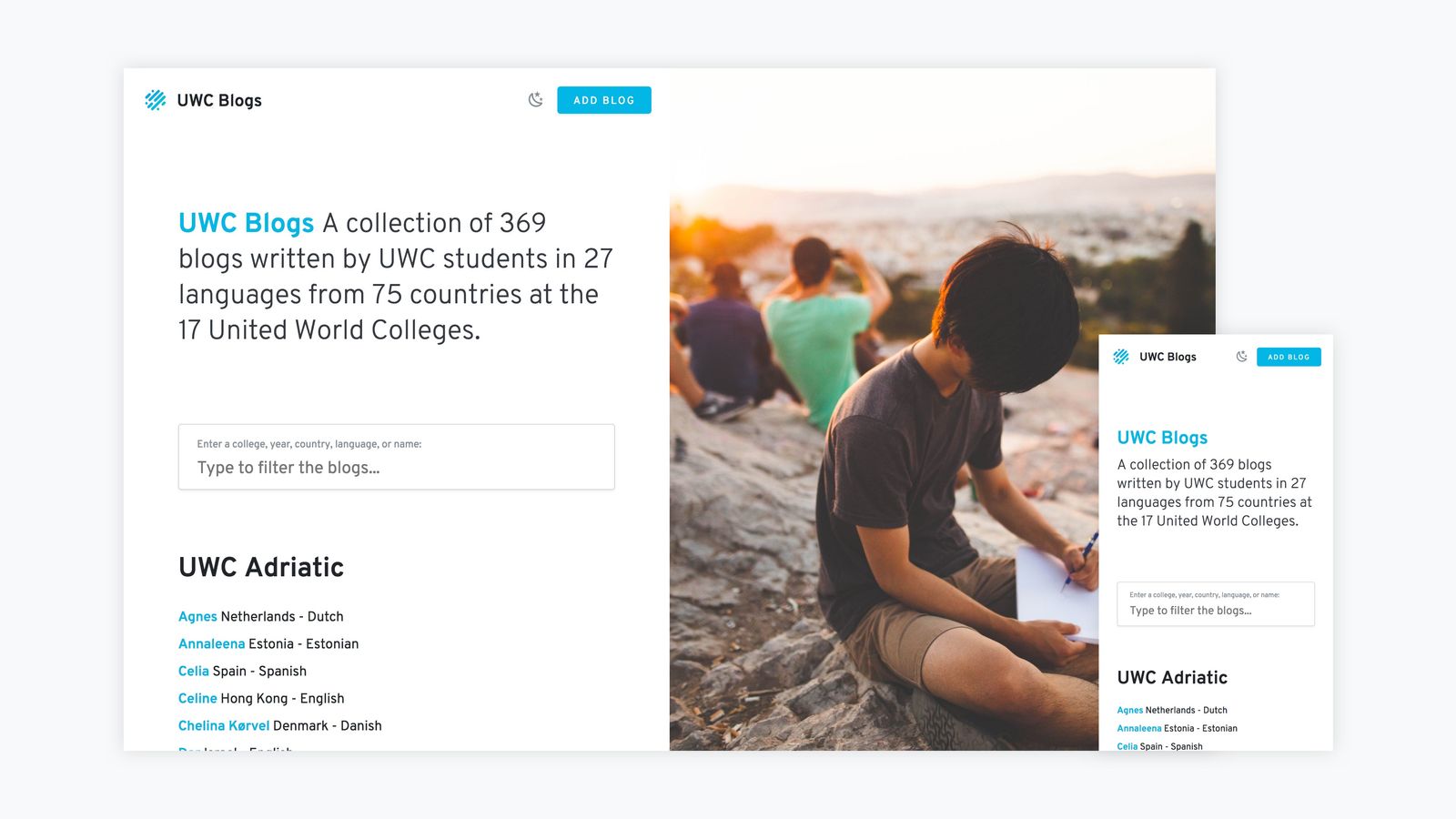 When I started UWC Blogs in 2013, my intention was to give UWC applicants a glimpse into life at UWC. At the time I was waiting impatiently to start my own UWC experience at UWC Waterford Kamhlaba. I had soaked up every bit of UWC promotional material, but I still couldn't quite imagine what UWC would be like. So I read through every blog about UWC I could find and eventually created UWC Blogs to share my list of blogs with other UWC hopefuls.
Today, UWC Blogs has grown to include over 470 blogs.